Our History
Our company is a global operation. Flashbay believes its success lies on its multi-cultural workforce that come together to collaborate, share knowledge, and make great things happen.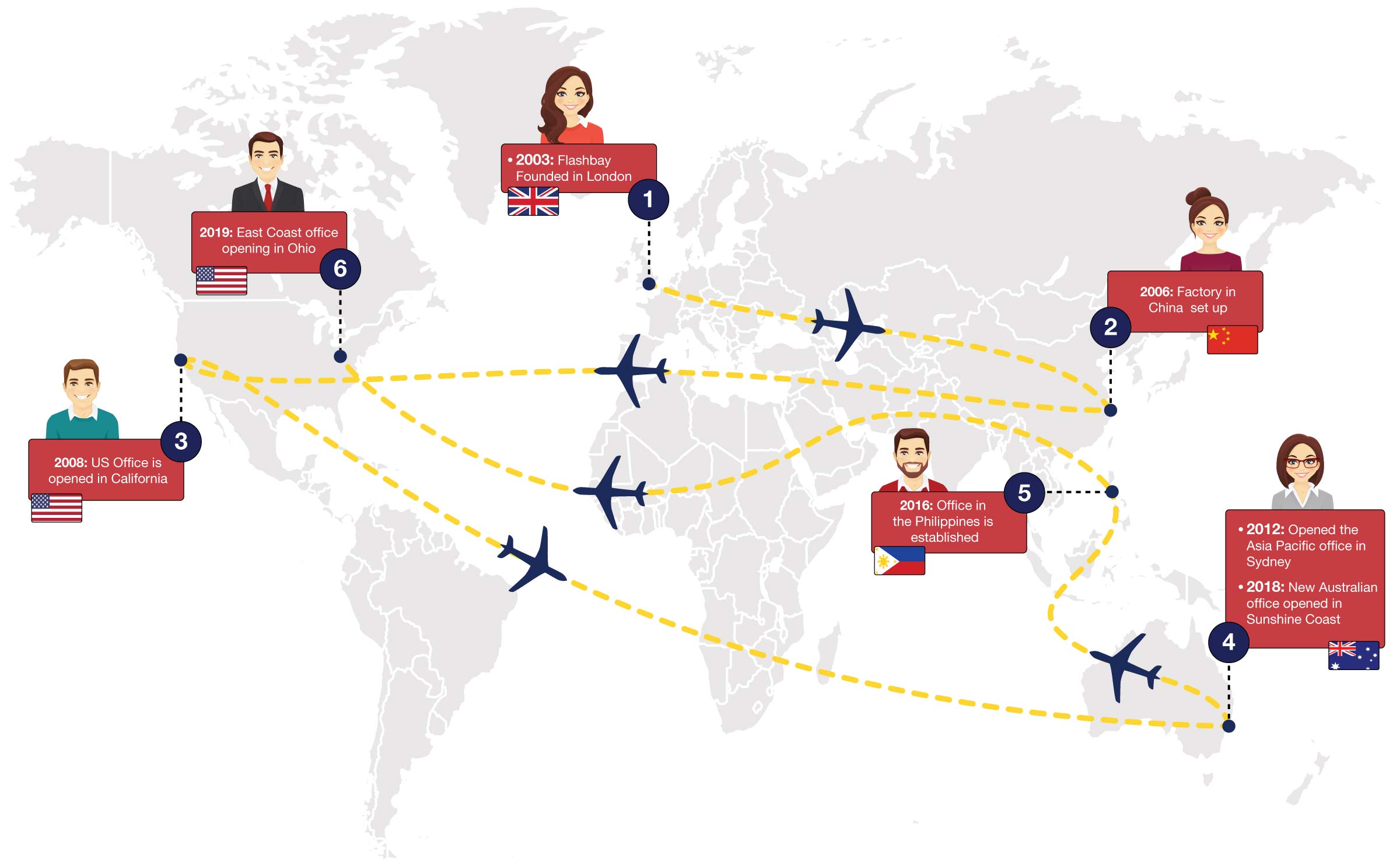 Our Stats
We've come a long way since 2003, but we're just getting started...
2,000,000
+
Custom products manufactured & sold every month
10,000
+
Blue chip brand partnerships
5 / 5
Average Rating on
Our Values
We have 5 simple values at the heart of what we do.

Performance
We get things done.
Innovation
We try new things.
Perseverance
We never surrender.
Integrity
We are true to our core.
Agility
We can adapt.
Interested in helping organisations promote themselves with high quality products? We want to hear from you!
Social Events
Training Courses
Bonuses and Commissions
Great Locations
Modern Offices
Staff Lunches
Anniversary Gifts
Team Dinners
Competitive Salaries
View our open positions