Blog Custom Branded Face Masks
Over the last few months we've seen Face Masks become part of everyday life.
Many nations around the world are rightfully imposing strict measures to contain the spread of Covid-19, and one such measure is the mandatory use of Face Masks when you're outside of your home.
In our latest post we look at the key benefits of wearing a Face Mask, and what to lookout for before purchasing one to protect you, your co-workers and your family.
The Benefits of wearing Face Masks
It has been
scientifically proven
that Face Masks help stop the spread of viruses such as Covid-19.
A well-made Face Mask will act as a barrier that stops particles being spread from your nose and mouth to other members of the community. It will also give the wearer an added layer of protection against the virus particles.
Without a mask, these particles can be spread when a person coughs, sneezes or talks to someone else.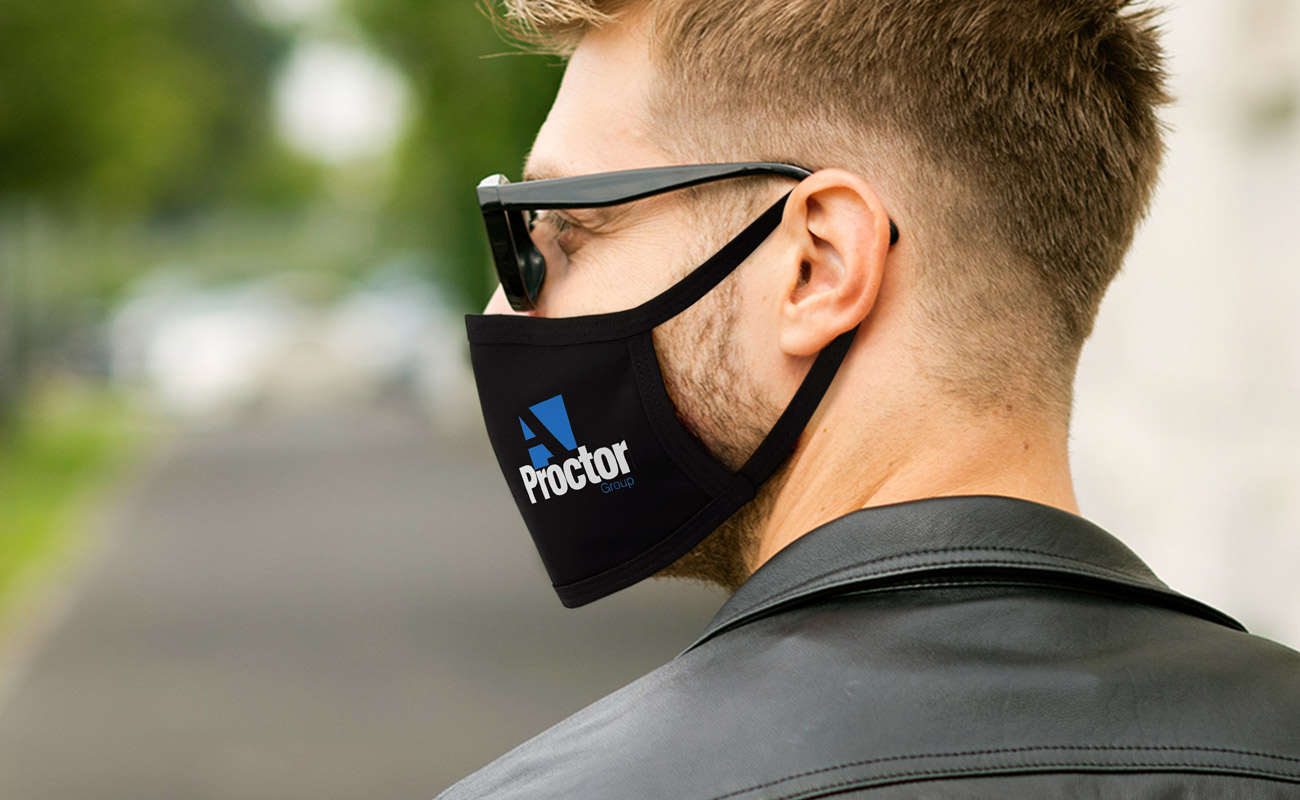 Tips for buying your Face Masks
The Design
It's important to look at the design of the Face Mask to ensure it's both well-made and that it does the job it's supposed to; protecting you, and others around you, from potential virus particles.
Unfortunately we've seen a series of poorly made Face Masks that won't protect you from much.
You need to ensure your Face Mask is either multilayered or is made from a particle-resistant woven fabric.
You also need to look at the Face Mask straps. Ideally they should be flex-straps or similar so it forms a secure, tight seal around your nose and mouth.
Finally, you should look at the overall design and ensure it'll be a comfortable fit. It's extremely tempting to remove an uncomfortable mask, so make sure it's designed to be used for extended periods of time.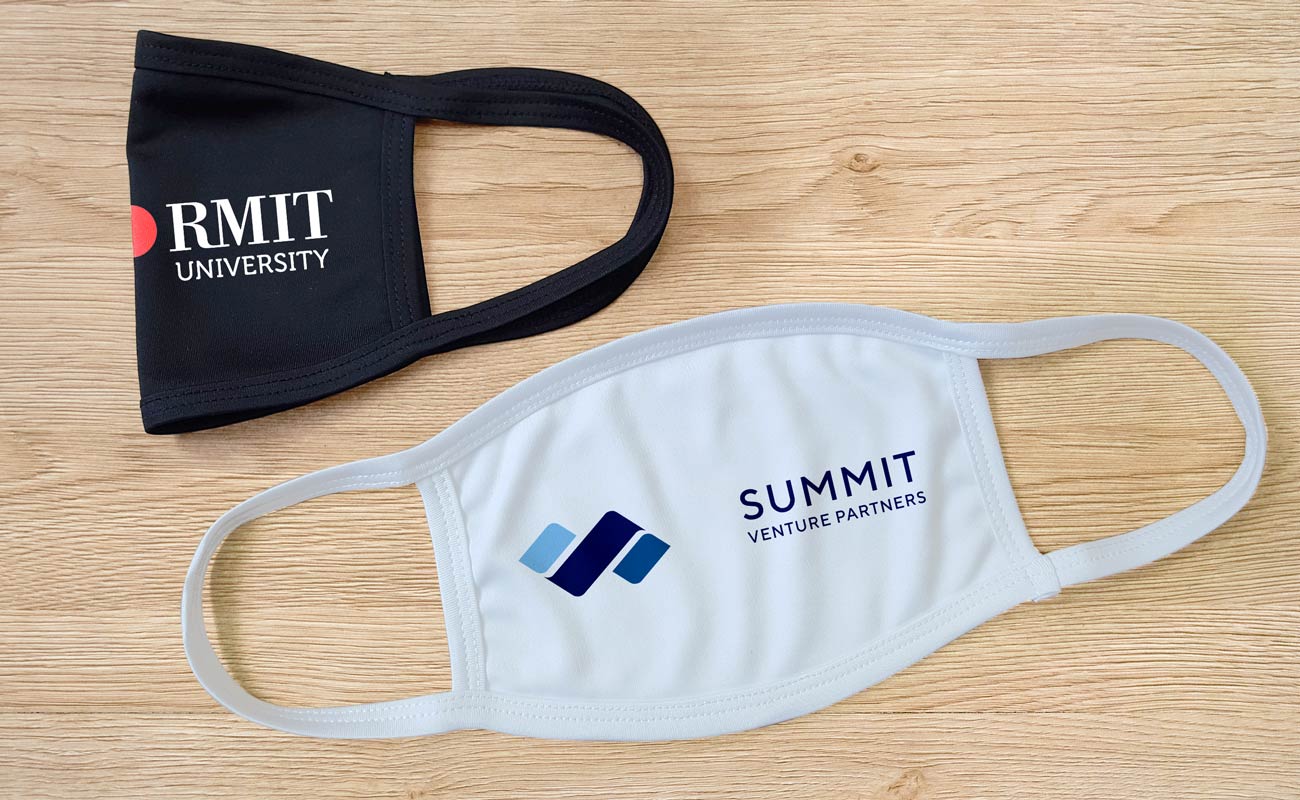 Single Use or Reusable
Many Face Masks can only be worn once before they need to be thrown away and replaced.
Here at Flashbay we offer our
reusable Ultra Face Mask
model which can reused again and again. It can also be washed at temperatures of 140°F/60°C.
How to wash your Face Mask
You can wash your Face Mask with your regular laundry, using your regular detergent. Just make sure you wash the mask at the correct temperature setting. Otherwise it may shrink if it's too hot, or won't thoroughly wash if it's too cold. We suggest air drying your mask either in or out of direct sunlight.
When and where should I wear my Face Mask?
You should take the guidance from your country's medical advice board. In many instances it's advised to wear a mask if you're out in public.
You should also follow standard hygiene practises such as frequent hand washing with soap and hand sanitiser. And staying at least 1.5 metres away from people if you do need to venture outdoors.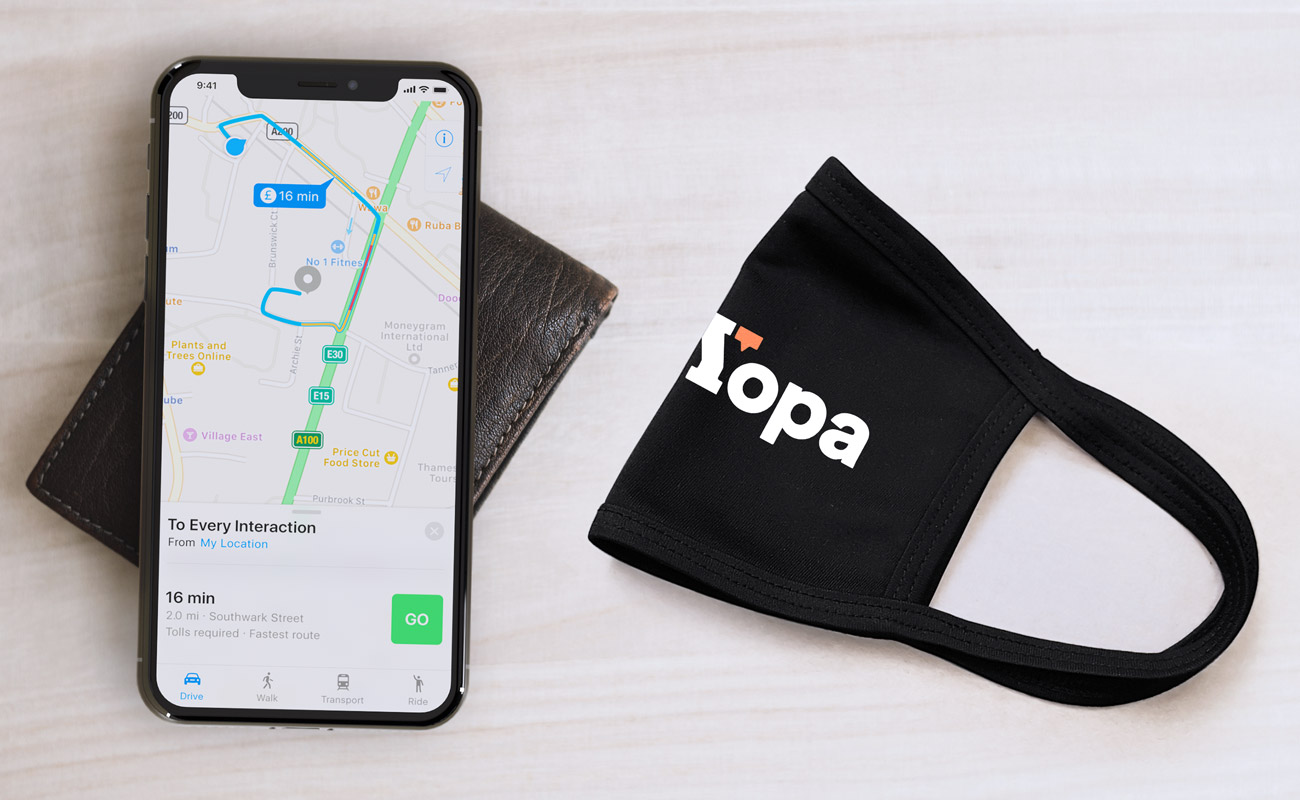 In this section we take a closer look at how Custom Branded Face Masks will benefit you and your company
Benefits of bulk buying
To ensure there is enough stock for everyone you usually cannot bulk buy 25 or 50 Face Masks from your local Pharmacist or Supermarket. However, we specialise in bulk quantities for companies all over the world. Our minimum order quantity is 25 units and we can brand and deliver your Face Masks within approximately 10 – 12 working days, depending on your location.
Branding options
We use a specially designed printing machine to Screen Print each mask with your logo and slogan. We can print up to 3 different colours on each mask, so the majority of logo choices are catered for. Of course, we can always print in 1 colour if that's your preference. The designated branding area is 130mm width x 55m height.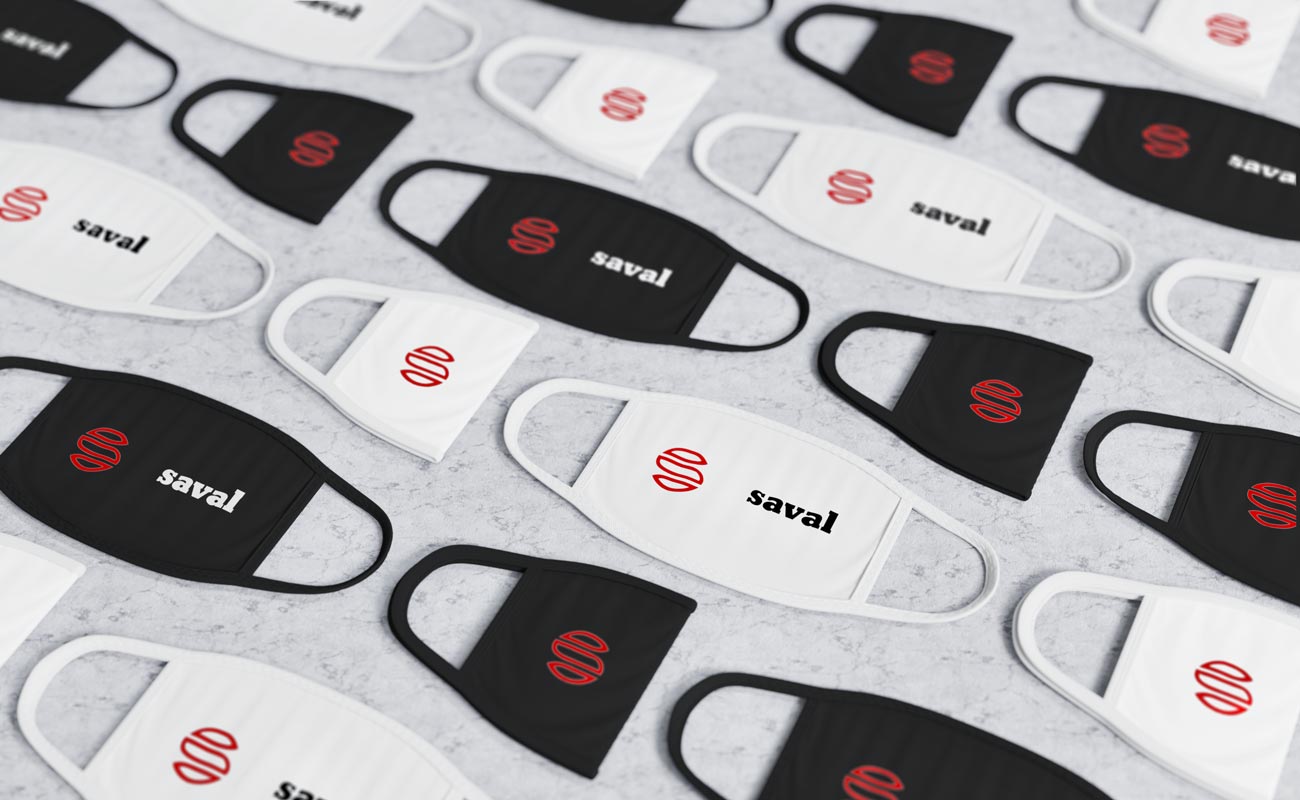 Colour options
At the moment our Ultra model is available in either Black or White colour options.
Size guide
Due to our Flexi-Strap design, our Face Masks are designed to fit all head and face sizes.
Distribution
Each Branded Face Mask will be individually wrapped in plastic for easy distribution. We quality check each mask before we pack them for shipment. We can deliver direct to your office or to a nominated address if you're working from home.
Guaranteed Quality
We've been offering Branded Promotional Products for over 15 years. We only use the best materials in our products. Our thousands of 5-Star Trustpilot reviews are testament to our great products and first-class service.
Visit our Face Mask page here
and fill out a Quick Quote form. We can then discuss prices, branding options and delivery times.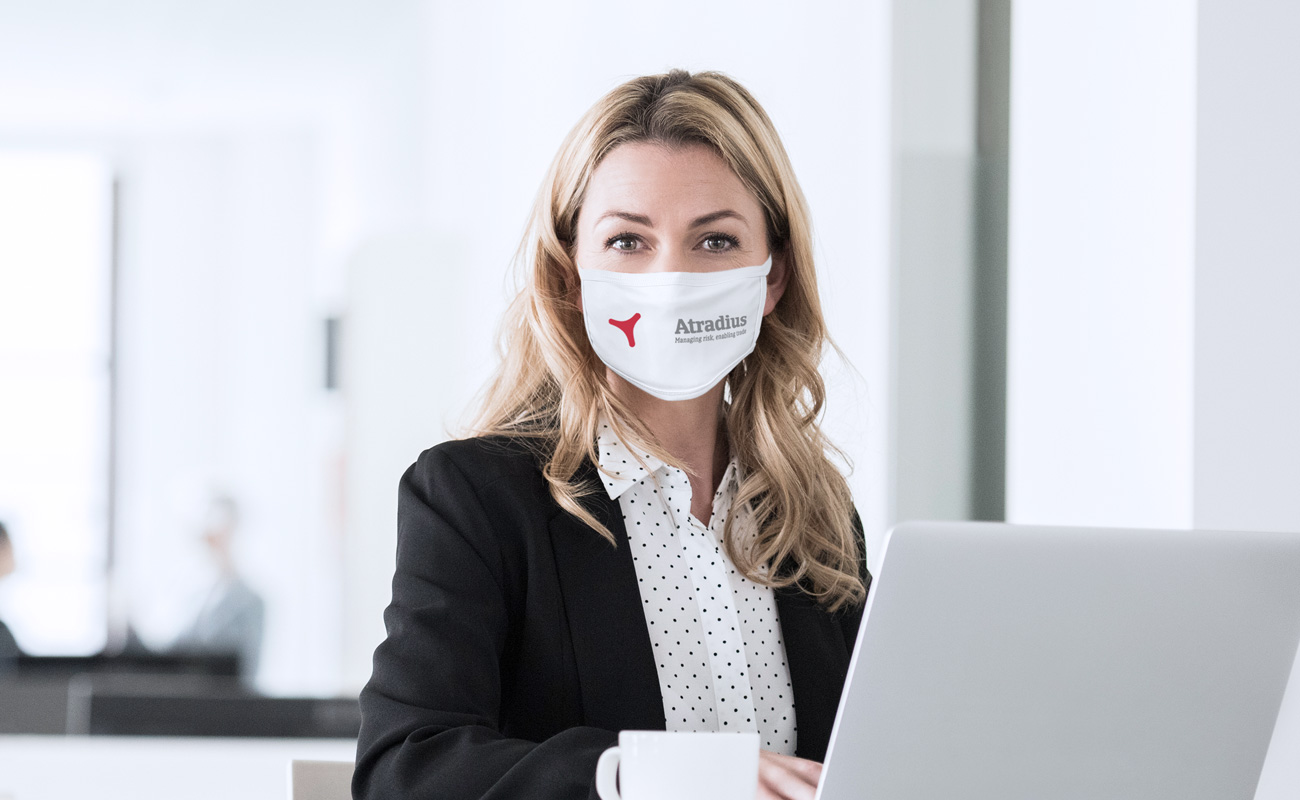 Face Masks will be around for some time yet. It's important to follow the guidance from your respective medical board and to wear a Face Mask where public situations dictate. This includes things such as; shopping, commuting or any public-facing activity.
When it comes to Branded Face Masks, make sure you bulk buy from a respectable source such as us! Our great designs coupled with our express delivery times will ensure you're satisfied with your Face Mask order.
If you have any questions not covered in this article please
contact us via our website
and we'll respond as soon as possible.
Please remember to stay safe and practice good hygiene and social distancing at all times.