Blog Insulated Reusable Water Bottles
Our Water Bottle range boasts some fantastic models to choose from – all available in multiple styles and colours, ready to be branded with your logo.
One of our most popular models is the
Nova Water Bottle
, made from a high-quality stainless steel and featuring a no spill lid that securely closes when not in use.
The Nova also features a generous branding area for your logo and it has some nifty accessory options available too, including our Printable Cardboard Tube and the handy Collar and Carabiner combo.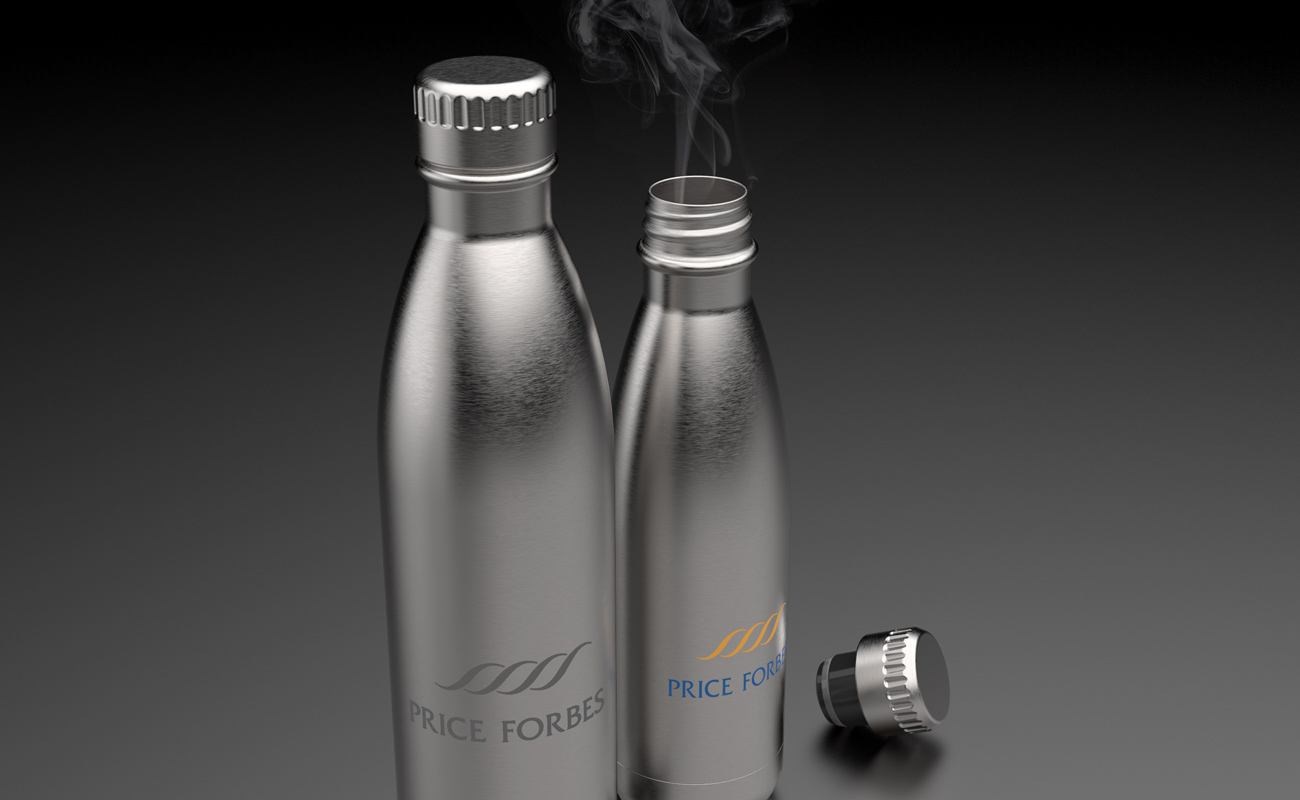 But one of the most popular features of the Nova is its double-walled insulation technology that keeps hot drinks hot and cold drinks cold, without sweating or condensation.
The rise of insulated water bottles over the last few years is like nothing we've seen before in the Drinkware category. People who are shifting away from single-use plastic bottles are after a water bottle solution that looks good, is durable and will keep their beverage at the right temperature for long periods of time.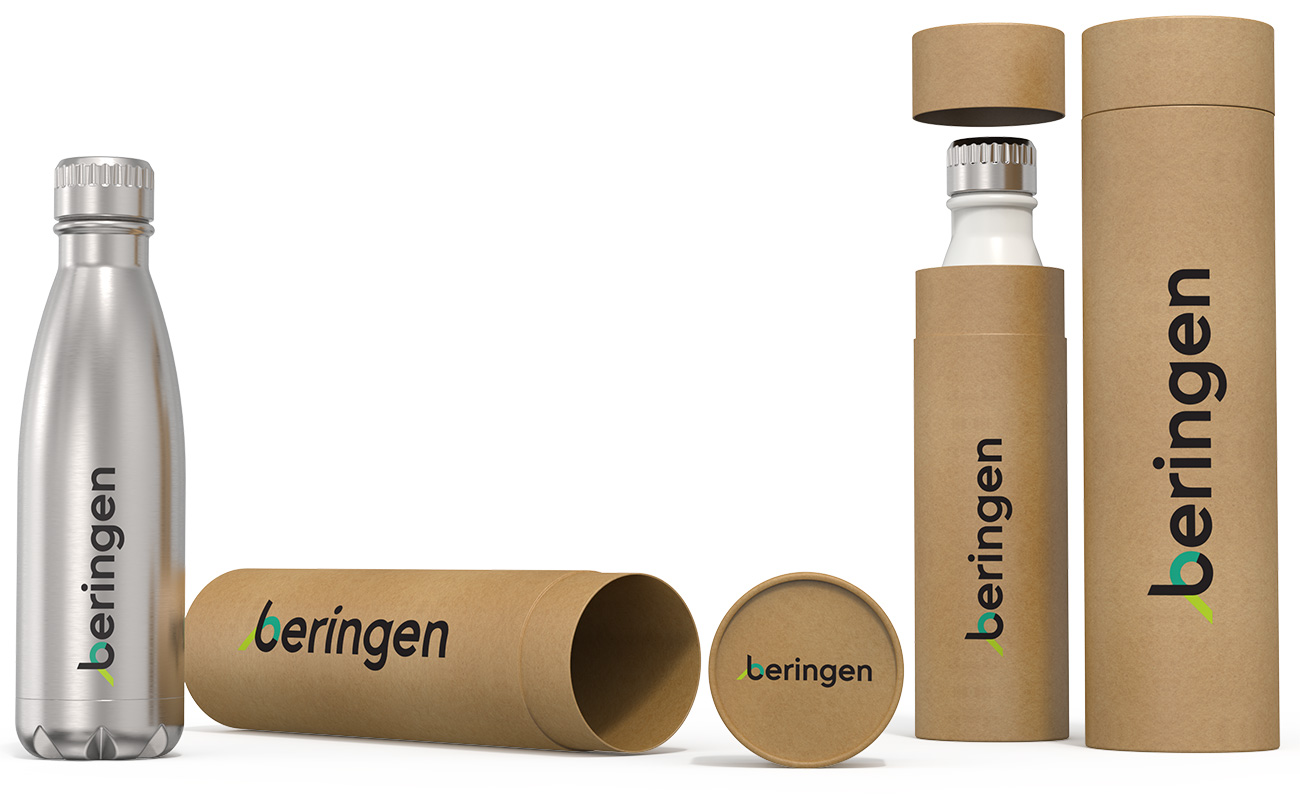 Stainless steel insulated water bottles are also resistant from corrosion, rust and general staining, which means they won't attract mould or any other nasty bacteria.
Speaking of nasties, our entire water bottle range is free from any BPA or other nasty chemicals that can sometimes be present in cheaper, lower-grade water bottles.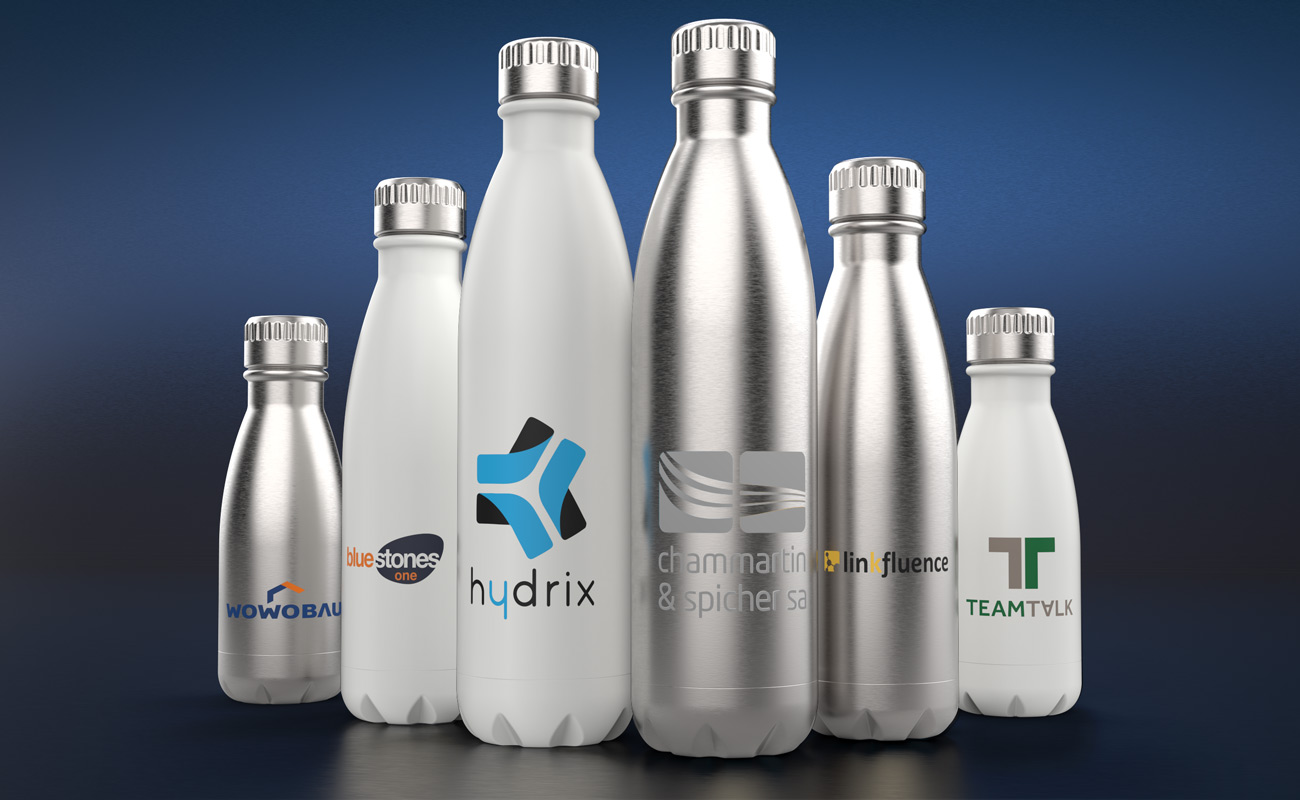 For our business customers, they love purchasing Branded Water Bottles with a knowing confidence that they'll be reused again and again – giving their company maximum brand exposure.
You can
view our entire range of Water Bottles, Travel Cups and Reusable Straws here
or you can
check out our Nova page here
for more product details. If you're interested in some prices, branding options or samples you can fill out the Quick Quote Form. One of our dedicated Account Managers will then be in touch as soon as possible.