Blog Introducing the Nova Clear Water Bottle
Are you looking to take your Promotional Water Bottles to the next level? Then make sure you take a look at our
Nova Clear Water Bottle!
In this blog post, we will go over what makes the Nova Clear a perfect Promotional Product for both your customers and business alike.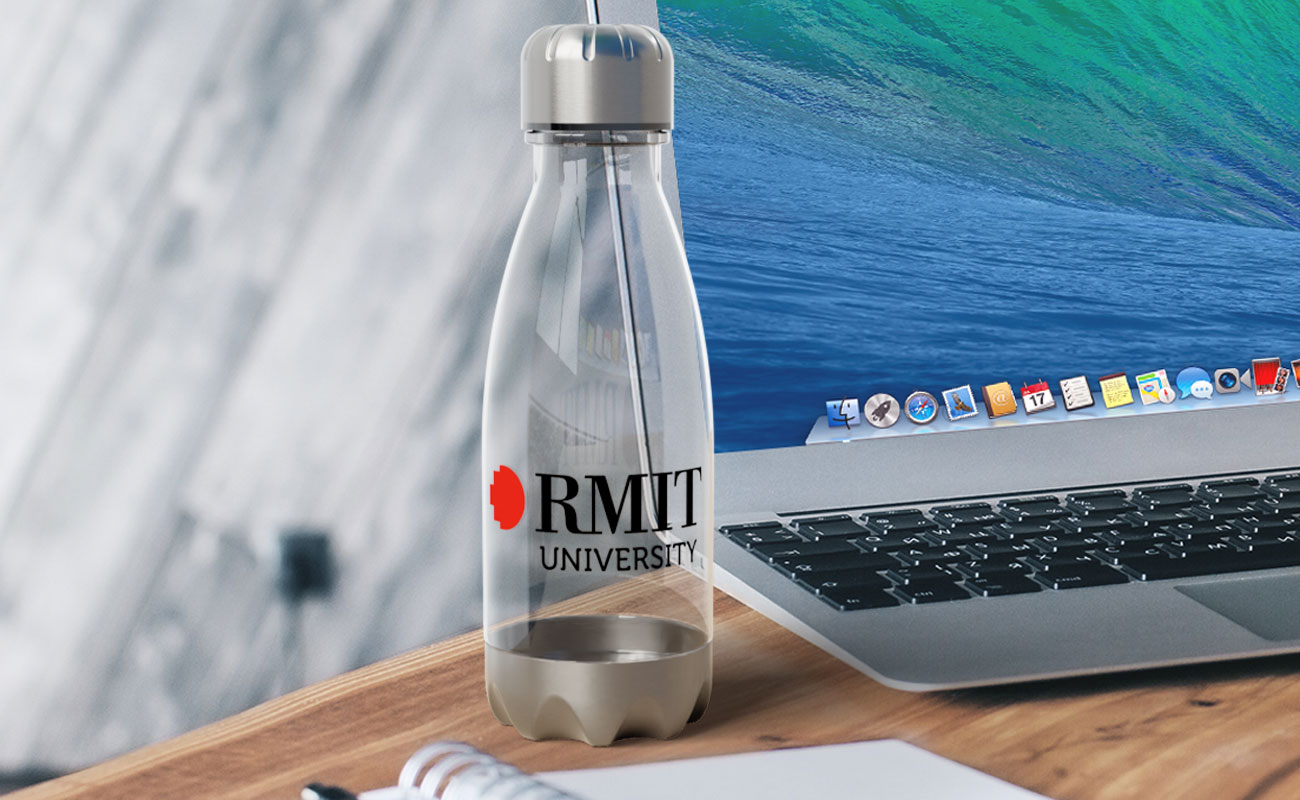 Perfect for daily use
The design of the Nova Clear Water Bottle makes it ideal for everyone who loves staying healthy and hydrated. Whether you're travelling or experiencing some activities that can make you dehydrated, this clear water bottle will be a great companion as you enjoy keeping yourself refreshed and hydrated throughout the day. The Nova Water Bottle is made from Tritan™ plastic which is known in the market for its exceptional strength and durability.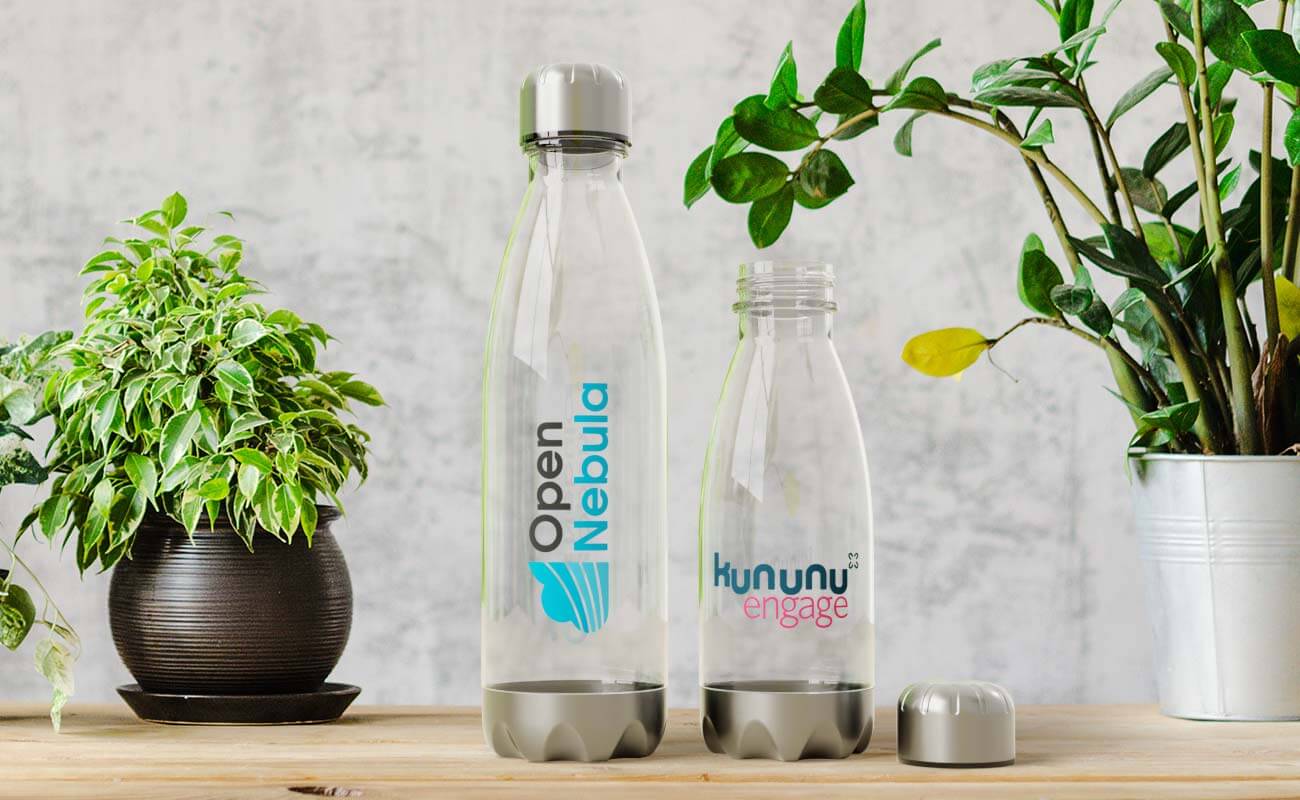 Level up your Promotional Water Bottles
A lot of the time Promotional Water Bottles are not elegant and that's why we have created the Nova Clear. If you are looking to stand out from the crowd and show off your brand in the best possible light then we can offer our Screen Printing Services on the Nova Clear Water Bottles. Screen printing is the most established method of printing onto objects. It involves placing your artwork onto a mesh and then applying ink to it so that it transfers onto the object. The mesh is then moved across the product, leaving the image behind.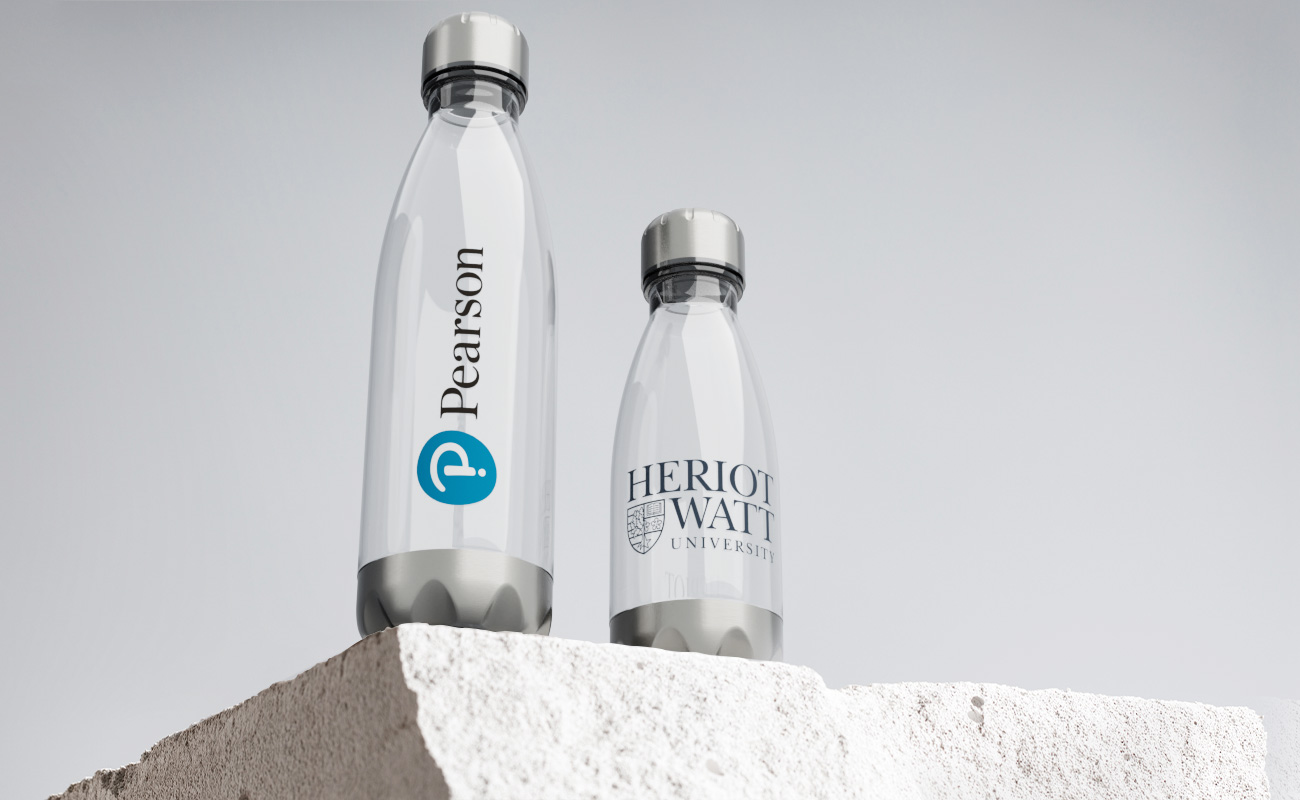 Accessories
The Nova Clear is fantastic and can stand proud on its own but if you wanted to add an extra level to your promotion we have a few different and customisable accessories. These include the Printable Cardboard Tube, this packaging is a fantastic value-added accessory that securely stores your New Nova Clear Water Bottle inside. The tube itself is made from high-density cardboard which is produced from 60% recycled material. To add an extra touch we can also brand both the lid and the tube itself with your logo, slogan, website and more. If you are prone to dropping your water bottle, we also offer a Collar & Carabiner accessory. This is a super convenient add-on to the Nova Water Bottle that simply slips over the lid and allows you to attach it to your backpack, or you can hold onto it when carrying around in your hand.
Are you ready for a quote?
Simply head to our
Nova Clear Water Bottle page here
and complete our Quick Quote Form. One of our dedicated Account Managers will then be in touch regarding prices, samples and branding options for your logo.

Autor: Ben Gaut